Jessica Scarlato Hired as Team Canada Head Manager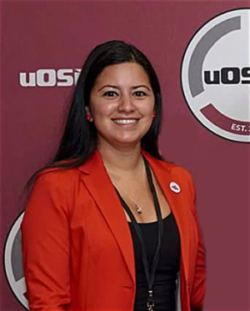 Quidditch Canada's second Team Canada staff hire has been finalized. We are excited to announce that Jessica Scarlato will be filling the role of Head Manager for the 2018 National Team. Working closely with National Team Coordinator Brian Gallaway and the National Team Head Coach, Jessica will be responsible for helping to develop the vision and structure of the National Team, while also supervising and coordinating the logistics of our journey to World Cup 2018.
Jessica currently works with Athletics Canada as the Manager of National Team Programs and worked as a Team Manager at the 2016 Rio Olympics, as well as at the 2015 Toronto Pan Am games. Prior to her work with Athletics Canada, she worked as a Program Coordinator for Equine Canada, and as the Coordinator of Operations for the 2013 IIHF Ice Hockey Women's World Championship. She brings a wealth of experience and resources to Quidditch Canada's National Team staff.
Please join us in welcoming Jessica to the Quidditch Canada community.
Cover photo credit: Julie Mary
---