Joshua Muscat Hired as Quidditch Canada Volunteer Director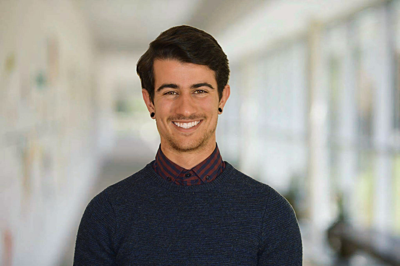 Joshua Muscat – Volunteer Director
Quidditch Canada has finalized the hiring of Joshua Muscat, who will be replacing Nina Patti as Volunteer Director, effective immediately.
Joshua Muscat first entered the world of Quidditch in 2014, and has recently finished his third and final year as a chaser for Guelph Quidditch. Joshua holds a Bachelor of Arts degree in Music from the University of Guelph, and will be relocating to Toronto in the fall to complete his post-grad in Marketing Management. He has over two years' experience in volunteer recruitment and management with both for- and not-for-profit organizations, and is excited to utilize this experience to contribute to the success and growth of Quidditch Canada.
We would like to take this opportunity to thank Nina Patti for her contributions to the growth and development of Quidditch Canada. Though we are sad to see her go, we are excited for the experience, passion, and insight Joshua brings to the Quidditch Canada board, and look forward to working with him. 
Cover photo credit: Ben Holland
---
I could not be more thrilled to hand over the reigns to Joshua. He stood out among several excellent candidates for both his strong experience in volunteer management and his obvious passion for the sport and our community. Although I am sad to be leaving my role on the Board, I can't wait to see where Joshua takes the position. I wish him and the rest of Quidditch Canada all the best.
Nina Patti