Bethan Morgan Hired as Events Department Manager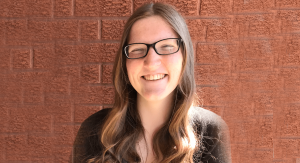 Cover Photo by Papa Razzo Quidditch Photography
As the 2018 National Tournament drew to a close on April 1, 2018, Bethan Morgan – Manager of the Guelph Quidditch program and of Quidditch Canada's National team – was announced as the Events Department Manager, to replace former Manager Sachin Kotecha.
Morgan first became involved with the quidditch community in 2011, as a member of the original University of Guelph Quidditch Club. In 2015, she expanded her portfolio, becoming the co-tournament director for Guelph Quidditch's various tournaments, and captain of Guelph's newly formed affiliate team, Royal City Quidditch. Apart from her involvement in Quidditch Canada's competitive league, Morgan is also one of the organizers of Guelph's weekly community outreach kidditch programs.
"Quidditch Canada's events are in safe hands with Bethan. I'm confident that our events will continue to improve under her direction," says Kotecha, who is remaining on staff to oversee the bidding and league tournament processes.
Morgan has already significantly contributed to Quidditch Canada's various programs, and we are excited to see her support our events even further.
---