Western Regional, Eastern Regional and National Championship Bid Finalists Announced for the 2018/19 and 2019/20 Seasons
Following our previous bid finalist announcement, and the extension given to competitive bidders, Quidditch Canada is excited to announce the finalists for the 2019/20 Eastern Regional Championship and the 2019/20 National Championship, and the host city for the 2018/19 Western Regional Championship.
Quidditch Canada would like to take this opportunity to thank our membership for their patience regarding this announcement. The extended deadline allowed us and our partners to ensure that these bids could meet the event standards our community has come to expect.  We would like to once again extend our gratitude to all the cities across Canada who presented bids for this bidding cycle; their hard work and dedication to our sport are what make high quality Canadian quidditch events possible.
Site visits are in the process of being scheduled and details of each host facility will be explored in great detail. The remaining 2018/19 host cities will be announced no later than July 20, and the 2019/20 Eastern and National host cities will be announced no later than August 10.
Please note that Quidditch Canada received no satisfactory bids for the 2019/20 Western Regional Championship and will be leaving that bid competition open until a suitable host is found.
2018/19 Western Regional Championship Host City
Victoria, British Columbia at University of Victoria CARSA
2019/20 Eastern Regional Championship Finalists
Guelph, Ontario at University of Guelph Alumni Stadium and Varsity Fields
Laval, Québec at PARC LAVAL-OUEST or Complexe Multi-Sports de Laval
2019/20 National Championship Finalists
Edmonton, Alberta at the University of Alberta, Foote Field
Hamilton, Ontario at Tim Hortons Field or McMaster University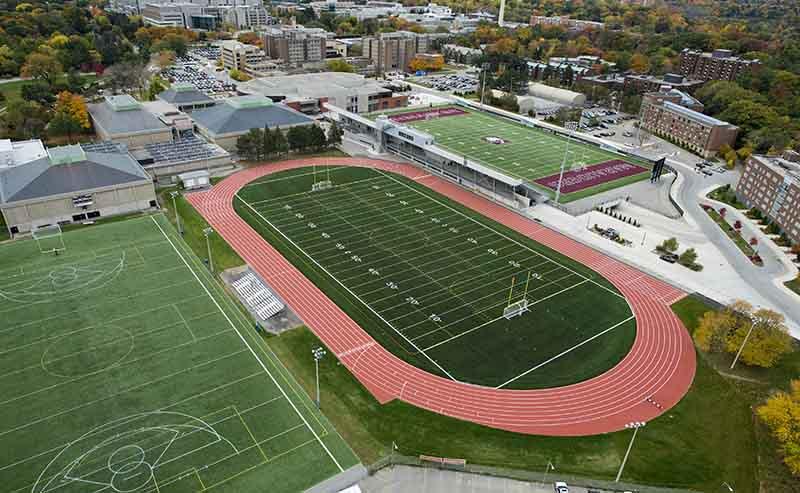 Oshawa, Ontario at Civic Recreation Complex
Winnipeg, Manitoba at Soccer Federation North
Guelph, Ontario at University of Guelph Alumni Stadium and Varsity Fields
---
"I look forward to continuing the development of each relationship with the finalists that have worked so tirelessly thus far in this process. It is my hope to uphold the highest quality tournaments and ensure their success in the coming seasons."
Bethan Morgan