Rachel Ranieri to replace Joshua Muscat as Volunteer Manager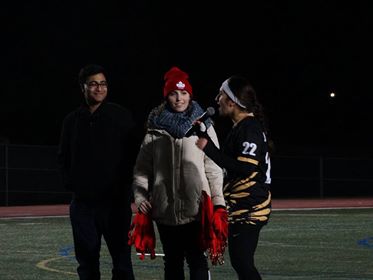 Photo credit: Annemieke Drost
After an exciting season of growth, Joshua Muscat will be stepping down from the role Volunteer Manager, to be replaced by Rachel Ranieri, the former Teams Council chair and longtime Volunteer Department staff member of Quidditch Canada.
Rachel Ranieri is a fourth-year International Development Studies major at McGill University where she played for Canada's Finest Quidditch Club (CFQC) as a seeker and chaser. Since joining CFQC in September 2015, Ranieri has dedicated herself to volunteering within the quidditch community. Most notably, she has served as McQuid's VP Fundraising (2016-2018) and Seeker Captain (2016-2017) and as the chair of Quidditch Canada Teams Council (2017-2018). This past season she also helped co-TD Eastern Regionals in Oshawa, ON and Nationals in Hamilton, ON. Her appointment as Volunteer Manager represents a promotion from her previous position within the organization as Volunteer Recruitment Coordinator.
We look forward to continuing to grow the department and the organization as a whole with Ranieri's continued expertise and support, and wish Joshua Muscat all the best in his future endeavors.
---