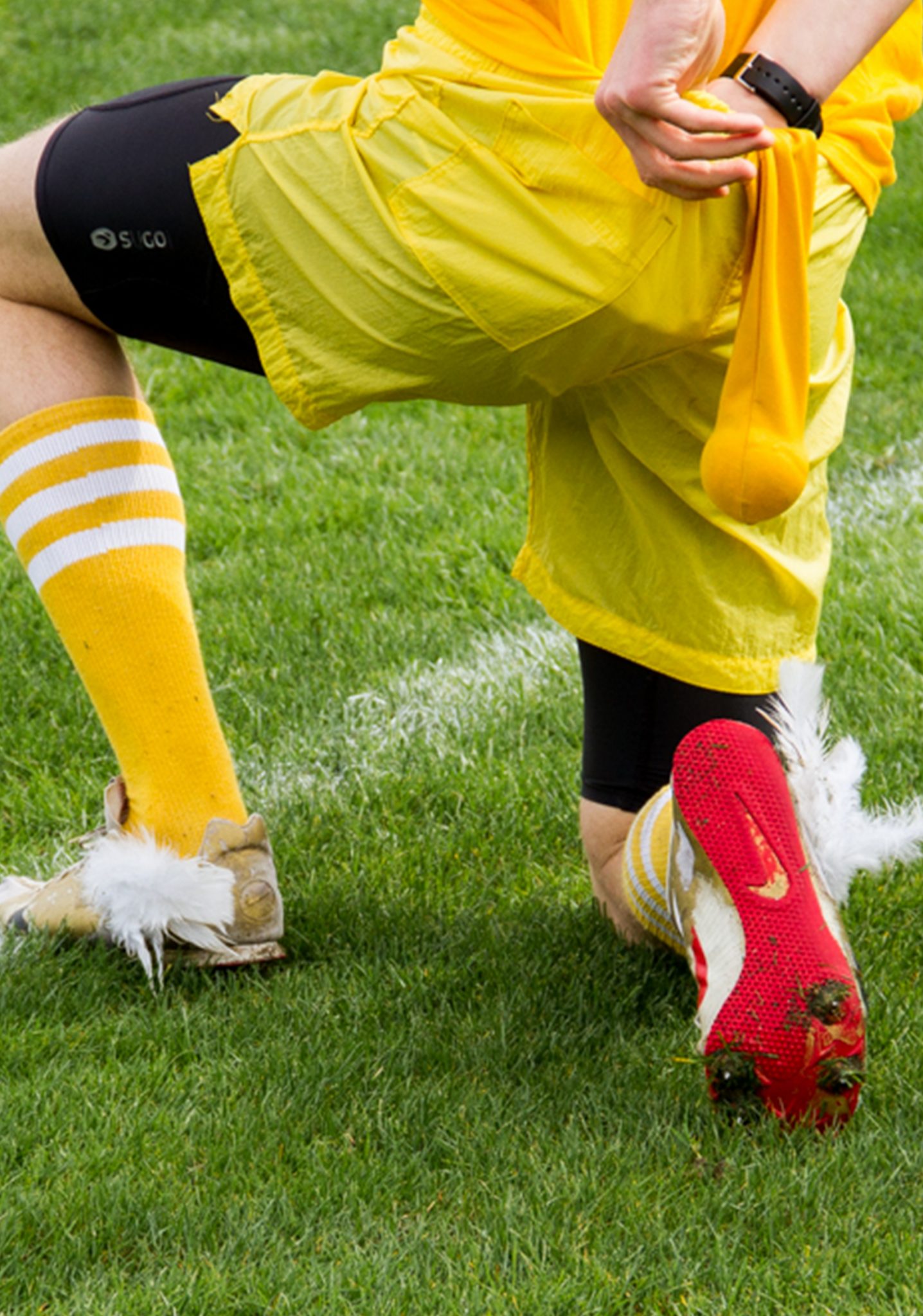 ---
Snitch Runners perform a one-of-a-kind role in the world of sports, acting as a 3rd party athlete and game official at the same time.
Once "released" onto the pitch after 17 minutes of game time, the Snitch Runner's job is to outrun, outwrestle, and outmanoeuvre Seekers attempting to grab the "snitch tail" (a small ball tucked into a sock-like attachment secured to their shorts) for as long as possible. Snitch Runners also have a reputation for doing flips, tricks, and generally entertaining the crowd, so if you're an individual with natural aptitude for crowd pleasing and acrobatics, this might just be the role for you!
Like referees, Snitch Runners offer an indispensable service to the sport. and are considered game officials in Canada. As such, Snitch Runners are required to be certified by Quidditch Canada in order to snitch at official games. Certified Snitch Runners are eligible to receive a small honorarium for every game snitched.
In order to become a certified Snitch Runner, you'll need to register as a member of Quidditch Canada, gain an in-depth understanding of the rules, and pass the applicable tests, as shown in the table below.
---
Online / Theoretical
Live / Practical
Certification Type
HR Test
AR Test
SR Test
Field Test

Snitch Runner

X
X
✓
✓
Quidditch Canada encourages all current or aspiring Snitch Runners to attend online and in-person training workshops, to contribute and welcome feedback, to continuously strive towards increased athleticism, and to gain snitching experience whenever possible at scrimmages and competitions.
Quidditch Canada was created July 1st 2014 to lead, promote and advance the sport of quidditch in Canada.
DONATE