Quidditch Canada Partners with Complete Concussion Management Inc.
Quidditch Canada is committed to protecting the health and safety of our athletes. As a part of this commitment, we have made concussion prevention, management, and recovery one of our main areas of focus.

For the 2017-2018 season we have partnered with Complete Concussion Management Inc. (CCMI), a Canada-based international research and concussion care organization. From initial pre-season baseline testing to concussion treatment and rehabilitation, CCMI practitioners are trained to provide standardized healthcare solutions to effectively manage concussions, and ensure athletes safely return to learn, work and play.

What is a concussion?
A concussion is a mild form of brain injury caused by acceleration or deceleration of the brain following a significant impact to the head or elsewhere on the body. Any athlete – and in particular, athletes who participate in full-contact sports – can be at risk for a concussion.
Concussion Sideline Course
Moving forward, all registered Team Admins must complete the Concussion Sideline Course from CCMI, which will be included in their free registration, equipping them with an understanding of what a concussion is, how to recognize them, and how to assist in safely managing a concussed athlete back into the classroom and sporting environment. Registered Coaches are also strongly encouraged to complete this course.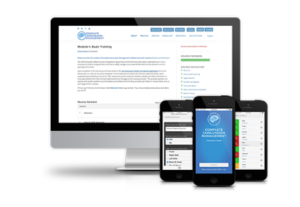 Coaches and Team Admins who complete the training also receive access to the mobile Concussion Tracker App, allowing them to assess and report suspected concussions to recognized CCMI clinics, as well as track recovery status on injured athletes. The App provides seamless communication between teams and healthcare practitioners, and helps to ensure safe return to learn, work and play.
Why Complete Concussion Management?
CCMI develops evidence-based concussion training programs for multi-disciplinary teams to improve the management of concussions. All recognized CCMI practitioners are regularly updated on current research and treatment protocols, offering best-in-class approaches to concussion care. The CCMI nation-wide network provides a standardized program as well as access to baseline test results and concussion health records at any location. For more information about concussions, and the services offered by CCMI, visit www.completeconcussions.com.

To view Quidditch Canada's Concussion Policy, please click here
---